Organizational Profile & Leadership Team
i3 Resources is a 501c3 nonprofit that seeks to improve the quality of life and the economic strength of the Nation by fostering innovation, creativity, and excellence in the development of consumer products, technology, engineering education and career development.
Specifically, i3 Resources enables the Nation's long-term capacity to perform by:
Investing in the creation of internships and career development that provide the experience necessary for achievement and innovation for careers in the fields of engineering, technology and product development, as well as general job security achieved through skill acquisition, in any field of employment.
Securing Grants, Gifts, Donations and Endowments for projects that support economic growth and innovation, forming strategic implementation teams with other nonprofits and community focused endeavors.
Managing events and educational programs that foster innovation and creativity in support of consumer products, technology, and/or engineering initiatives.
Supporting efforts to improve the quality of life of individuals by encouraging more health centered choices that invigorate the mind and body.
Board of Directors
Carrie Jeske, president / founder
Inventive Ideas
Carrie is enjoys working with others to grow organizations by leveraging individual strengths and inspiring personal action.
She's holds an Master's in Management with emphasis in Organizational Development and Marketing from Webster University  and served in senior leadership positions for several small businesses, which have grown, numerically.
Connect with Carrie through her LinkedIn profile.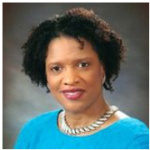 Dr. Carol Mack, president
International Transitions
Carol is interested in community engagement and leadership development. She espouses G4-Global Reporting Initiative (GRI) concepts for developing innovative strategies that promote Corporate Social Responsibility (CSR) and Sustainability practices.
Dr. Carol Mack achieved a Doctor of Ministry in Leadership from Midwestern Baptist Theological Seminary in 2013.  Currently, Consulting; she supports organizations as they develop and/or refine business practices and performance measures that ensure corporate, social responsibility and sustainability. She engages leaders in developing cross-cultural competencies for building communities with vision and dignity.
Contact Dr. Mack through her LinkedIn profile.
Randy & Kellie Reed, pastors
Pastor Randy and Kellie Reed demonstrate compassion for people and commitment to service in all their endeavors.   The two leaders demonstrate dedication and inspire people to overcome obstacles and press through set-backs.
They faithfully engage in community outreach, small and large group event management, mentorship and leadership support.
Contact Pastors Randy or Kelly at LiftChurchKC.com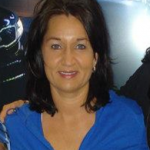 Cristie Sharpsteen, real estate agent / humorist
RE/MAX Revolution
Cristie is a charismatic person who finds humor in every situation.   She is committed to Quality of Life initiatives that encourage individuals to function at a high level of health and wellness.   She has a keen eye for aesthetics and an uncanny ability to address the unspoken.
Find out more about Cristie through her LinkedIn Profile.
Board of Advisors
Stewart Jeske P.E., president
JEI Structural Engineering
Stewart is a detail-oriented professional who manages finances well and encourages people to operate at the highest levels of integrity.  He is a steward of resources and a strong strategic thinker.
Stewart is sought after advisor, offering wisdom and insight into complex personal and professional matters.
Learn more about Stewart through his LinkedIn Profile.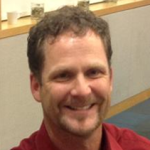 Steve Pope, president
R2FACT Product Development
Steve is an experienced innovator.  His attention to detail and commitment to excellence make every project higher quality.   He is a hard working, family man committed to helping others turn creativity in to profitable products and services.
Connect with Steve at his LinkedIn Profile.
Roger Rose M.S., CIT
Serenity Life Resource Center
Roger has experience in working with youth, adolescents, adults, couples, and families. He has taught emotional enhancement classes at several high-risk elementary schools as well as gathered experience working with other high-risk populations in the more traditional counseling setting.
Roger has a Master's of Science degree in mental health counseling from a CACREP accredited university. He is a member of the American Counseling Association, and certified in Prepare/Enrich Marriage and Premarital Counseling.
Find out more about Roger at Serenity Life Resource Center.